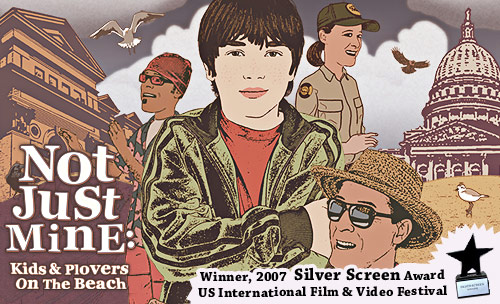 Our new 11 minute movie for kids about sharing the beach with plovers.
WATCH THE MOVIE now on this site!
To order a DVD, contact info@westernsnowyplover.org.
This site is devoted to the protection and recovery of the Western Snowy Plover, a small, rare, and threatened shorebird that makes its home on certain beaches on the Pacific coast.
Our goal is to provide a comprehensive resource for information, education and community involvement. For the public, we hope to encourage people to learn about plovers and how they can help save them and their habitat. For public agencies, organizations and land owners involved with plover recovery, we aim to promote communication and partnerships that will make recovery efforts more effective.
Want to help the threatened Snowy Plover? Click here to find out what you can do.